With a pre-cut kit construction of the hull is a straight forward process. All you need to do is follow the construction manual included in the delivery of each kit. The following images will give you a brief idea of how a complete hull is constructed from a pre-cut kit.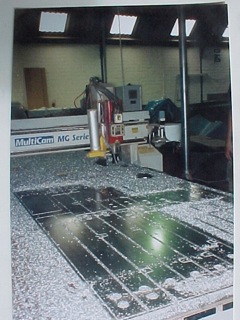 CNC Cutting the components with a router table
The pre-cut kit for Brian Russell of Odyssey Yachts
Follow construction of his yacht: http://www.odysseyyachts.com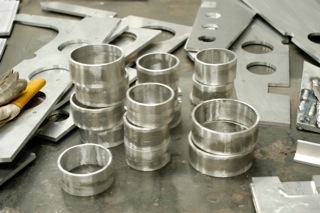 Frame reinforcements for plumbing openings and lighting holes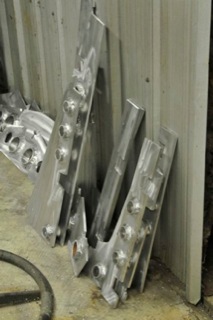 Frame reinforcements welded in frame components
Weld preparation with back chipper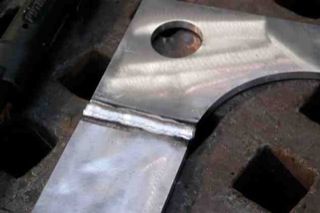 Frame weld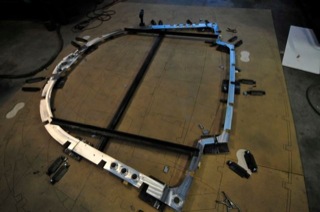 Assembled frame with stiffener for jig assembly
Forming the frame flanges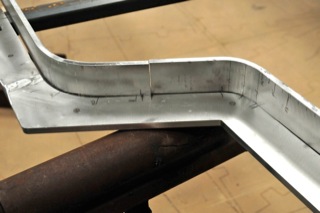 Fitting frame flanges
Frame flange tacked in place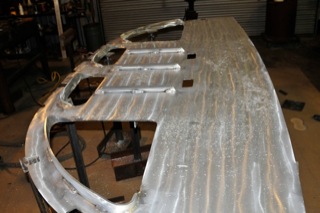 Fitting bulkhead stiffeners and flanges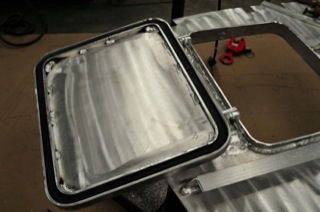 A water tight hatch fitted to a bulkhead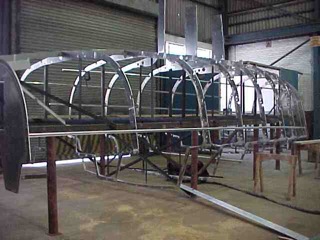 Setting up the frames on the building jig
All frames and bulkheads erected, stringers installed
Steel and aluminium boats are shown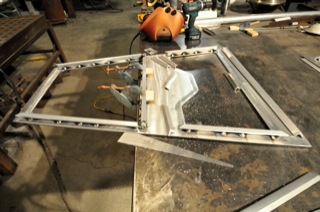 Preparing the tanks and tank lids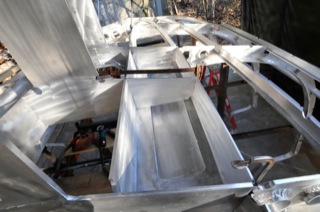 Installing the tanks and keel structure. Note how all the limber and drain holes as well as through-weld openings are included in the kit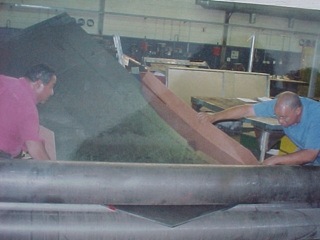 C&J Boat Builders in Cape Town rolling the keel sides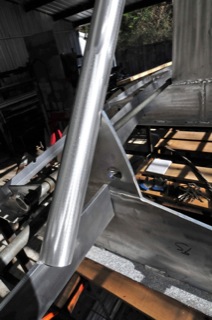 Keel leading edge fitted. The slotted centre line stringer ensures a very accurate fit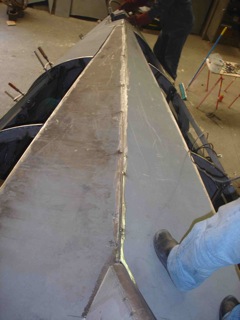 Hull Bottom plating installed
The position of each frame is marked on the hull plating to ensure accurate construction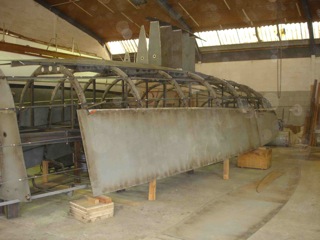 Fitting the topsides
Exact height of plating marked on frames, exact location of frame marked on hull plating
Radius chine plating fitted and tacked in place
Radius chine plating welded from inside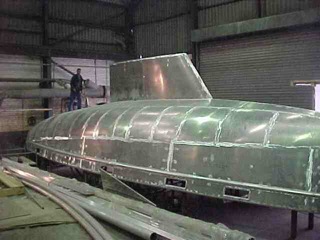 Hull welded inside and outside. Note how the final outer weld induces compound curvature.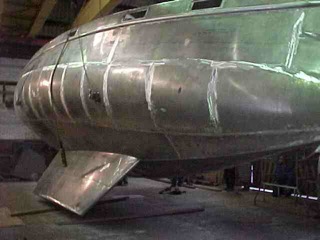 Turning the hull
Fitting the cockpit (left: PH steel, right: HD alu)
Note the accurate, clean work. All bending lines are included in our files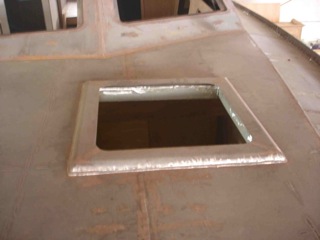 Landings included in cutting files saves many ours of labour
Coach roof and deck fitted
Preparing the window frames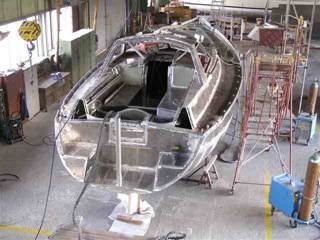 A Dix 43 HD built by Nereide Yachting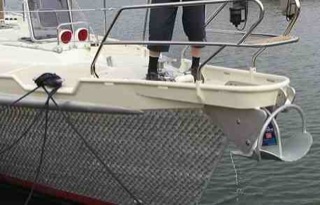 Customised details on a Dix 43 HD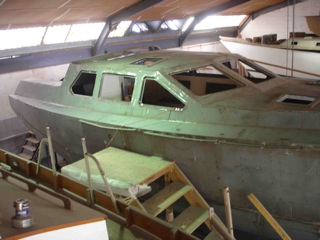 The Dix 43' pilothouse, our best selling design of this size
This hull was built by Peter Randle Yachts. It is the first steel yacht they had ever built. The excellent results are proof that a professionally engineered kit will save money and result in a very high degree of accuracy and hull fairness.